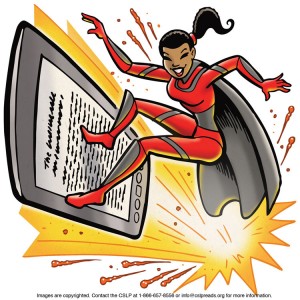 Scholz Nonprofit Law serves as general counsel to the Collaborative Summer Library Program (CSLP), a national non-profit organization composed of volunteers who create, produce, and provide public libraries with high-quality summer reading materials for children, teens, and adults across all 50 states, Washington D.C., and four island territories.

Learn more about their programs and mission at www.cslpreads.org.
Scholz Nonprofit Law assists this large, member-based organization with a range of legal and strategic business issues.  On a regular basis our projects include: Board and membership policies, contracts with service providers, request-for-proposals for vendors, collaboration agreements with for-profit and non-profit partners, licensing arrangements, and compliance with 501(c)(3) requirements.  We have appreciated being part of the CSLP team for nearly a decade.