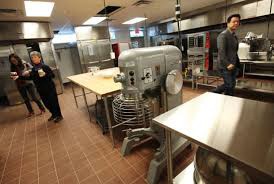 Forward Community Investments is a community development financial institution (or "CDFI") headquartered in Madison, WI, that serves as an investor, connector, and advisor for organizations and initiatives working to reduce social, racial, and economic disparities in Wisconsin communities.
Learn more about FCI by visiting its website at www.forwardci.org.
As general counsel for Forward Community Investments, Scholz Nonprofit Law works on such specific issues as: agreements to provide and receive services with government agencies, nonprofits, and businesses; compliance as a CDFI and 501(c)(3) organization; structuring of arrangements with investors and donors, including donor advised funds; Board governance and other organizational policies.  Most recently, Scholz Nonprofit Law assisted Forward Community Investments in its merger with the Wisconsin Community Fund.

Beyond the usual "dotting of i's and crossing of t's" that one expects from a law firm, Scholz Nonprofit Law regularly provides strategic advice to Forward Community Investments and appreciates being a "sounding board" for much of their work.

In addition to the direct advice we provide to Forward Community Investments, Scholz Nonprofit Law works as its partner to assist organizations that the organization serves through its advisory services.  Some of the work we commonly assist with includes preparation of governance documents, organization (re)structure, and giving advice on various legal issues as they arise.